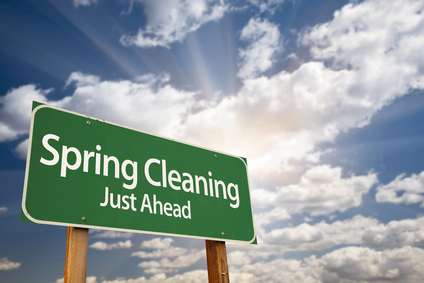 Spring is here! Before we know it we will be battling the hot and humid North Carolina summer temperatures. But, before we get there, have you prepped your home springs?
Here a 3 quick and easy tips to get your home in shape:
Open every window to help rid your home of toxins built up from cleaners, heating and cooking trapped inside during colder winter months. A good airing also reduces germs and allergens.
Deep-clean carpets and curtains. Both are huge dust collectors and require a deeper cleaning at least once per year–more often if you have pets. One spot homeowners often forget to dust is the tops of ceiling fans. The last thing you want is to turn the fan on this spring and disperse a thick layer of dust into the air.
Keep insects at bay: Be more vigilant about storing and discarding food in spring, as warmer weather attracts many more insects. Use airtight food containers; pick up pet food dishes immediately; always rinse bottles and containers before recycling; and make sure your trash can is still in good shape with a tightly-fitting lid.
Tips from Martha Stewart Homekeeping Solutions and oprah.com
Posted by Sparkle. Shine. Clean. / Posted on 29 Apr